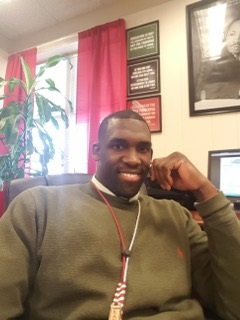 Greetings Parents,

I want to thank you for allowing us the opportunity to teach your child/children for the 2017/2018 school year. Our goal is growth for all students, and we have worked to create a culture where teachers are teaching and students are learning on a consistent basis.
As a result, our students are excited about their individual data and our overall school grade. Because of your support, we were able to charter a bus and send our Beta Club students to Biloxi to gain more academic exposure that reaches beyond the school level.
May is the month for State Assessments, and I want you to know that our students have been prepared, and they are ready to face this task. I encourage you to have some conversation with your child/children about their assessments to see how they felt about it.
We are getting closer to our last days of school and our 9th grade students are getting ready for their promotional ceremony. Please come out and show your support for our 9th grade students as they prepare to further their educational career to the high school setting.
Again, I thank you for choosing Robert L. Merritt as your child's place of education. Have a great summer!


Educationally yours,
Principal Turner